History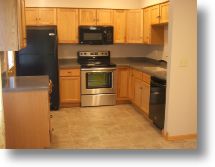 Rob Morse holds a Bachelors Degree of Landscape Architecture - University of Minnesota - 1986
In 1985 Rob also studied Landscape Architecture as well as Architecture at the University of Copenhagen, Denmark. Additional areas of study while over seas included Stockholm, Sweden - Finland - Bornholm, Denmark and Prague, Cze
choslovakia (to name a few)
After working for a few different landscape companies Rob went out on his own in 1993 and has maintained and continually grown his reputation with many new and repeat customers.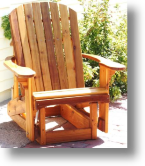 The long winters of Minnesota inspired Rob to go indoors! From replacing a faucet for a customer to building an addition, the remodeling division was inevitable.
In 2007 Rob was finely able to peruse another passion,woodworking. He assembled his wood shop and began creating handcrafted, outdoor cedar furniture. Outdoor Den was born.